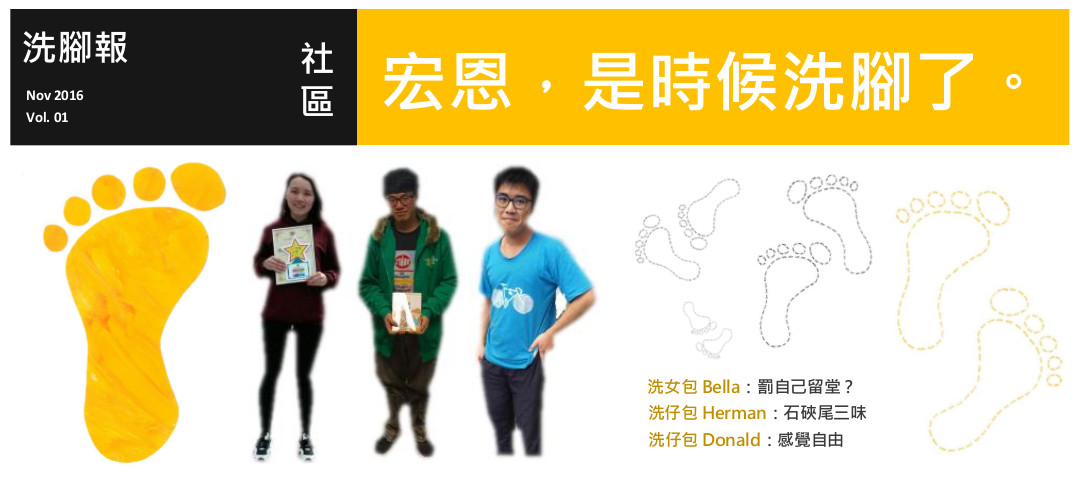 We're proud of our students. They made it possible to launch a newsletter about our community. Pls CLICK the header above to gain access to their stories. Do share with them how you think of their reflection. 
The Community Service Unit at Gratia
P.S. Special thanks to Alan Au-Yeung for his IT support. 
P.S.S. Carmen Ye coined the idea of 洗仔/女包. Blame her if you wish...