Dear all,
Have you ever felt stuck when facing research data?
No worries!
The Research Office is organizing a Quantitative Research Workshop - Introduction to SPSS. Details are as follows:
Date:        28/01/2021  10:00am
Room:      306
Speaker:   Prof. Rebecca Cheung & Mr. Alex Fung
Both staff and students are welcome to join the workshop. 15 places only.
For registration:
You can fill in the online form:
or contact Rocky 5804-4140 (313)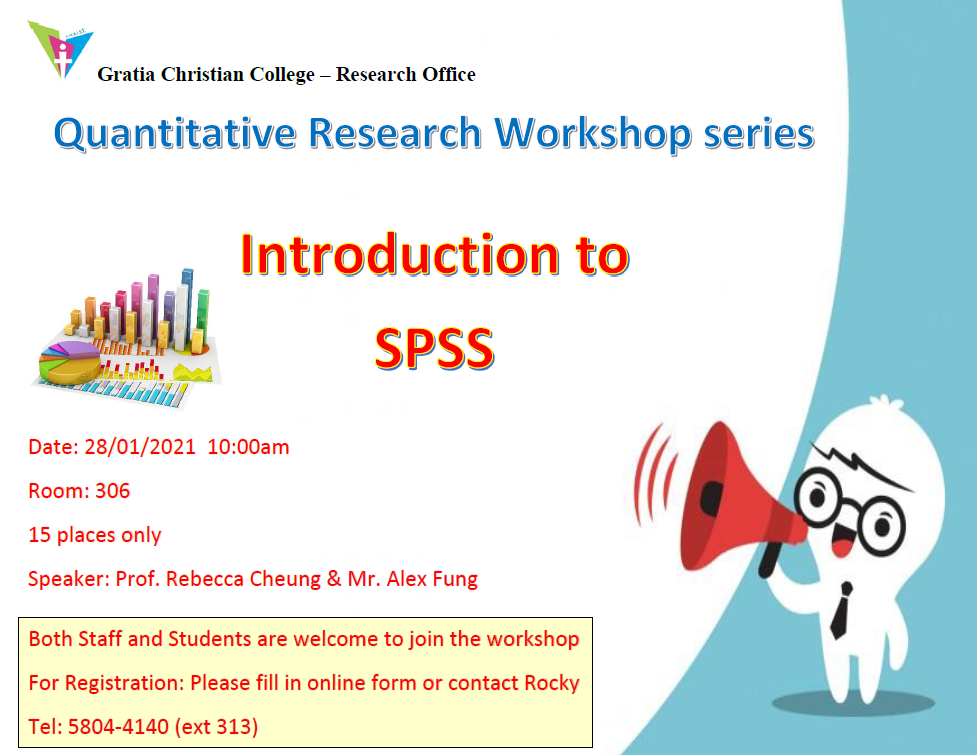 Thank You!
Best Regards,
Rocky
********************************************************************
Research Office | 研究處

Gratia Christian College | 宏恩基督教學院
Office Tel.: +852 5804 4140 (Ext.: 652) | Fax: +852 2116 1586

Address: 5 Wai Chi Street, Shek Kip Mei, Kowloon, Hong Kong, China

********************************************************************