Considering the limited area in the College and the needs of Gratians, with the support of the College, the Library continues the Food and Drink Policy as last year.
Food and Drink allowed in the Library is a chance to nurture Gratians and build self-discipline. Gratians have the right to make use of the Library and have to respect each other with mature behaviours.
Guidelines for Food and Drink in the Library:
Hot food should not be brought into the Library.
Users should have a responsibility to clean and tidy up after use.   
All rubbish should be taken away from the Library.
Clean towel is ready at the counter.
If cabinets are damaged by any liquids, please let us know immediately.
Let's build up our own library with a pleasant environment.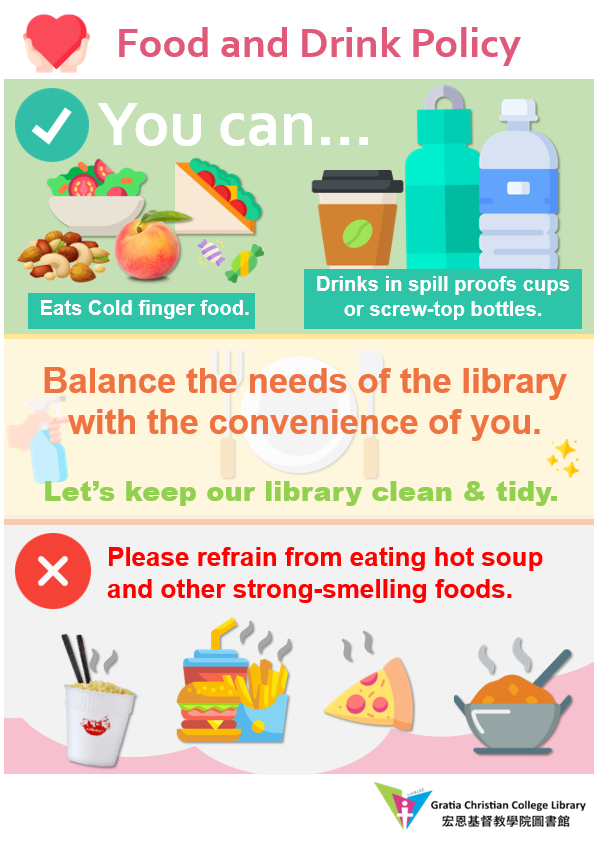 You are welcome to contact us for assistance. 
Gratia Christian College Library 

 Call: (852) 5804 4141 | E-mail: libinfo@gratia.edu.hk | Room G01, Ground Floor, Gratia Christian College