Meaning in Life International Conference 2022: Cultivating, Promoting, and Enhancing Meaning in Life Across Cultures and the Life Span
Date: June 22-25, 2022  
Venue: Hong Kong Shue Yan University (Onsite or Online)
The MIL 2022 International Conference is supported by the Research Grant Council (UGC-IIDS15-H01-20)

Dear Students:

You are cordially invited to register (free) for the three-day conference: Meaning in Life (MIL) International Conference 2022, held on June 22-24 (6 plenary lectures, 2 workshops, and 12 parallel sessions with 45 presentations) and a local forum and panel session (in Cantonese) held on June 25, 2022. 
One of our colleagues, Dr. Chin will be presenting: "Using path analysis to investigate predictors of problematic Internet use among Hong Kong adolescents" on day 2 11:10 session B6. 
For registration:
1) please scan the QR code on the attached e-posters
2) clink on the link below
For more information, please visit the conference website:
https://meaninginlife2022.hksyu.edu/
For any questions, please email to 
meaninginlife2022@gmail.com
Thank you so much for your tremendous support to the MIL 2022 International Conference.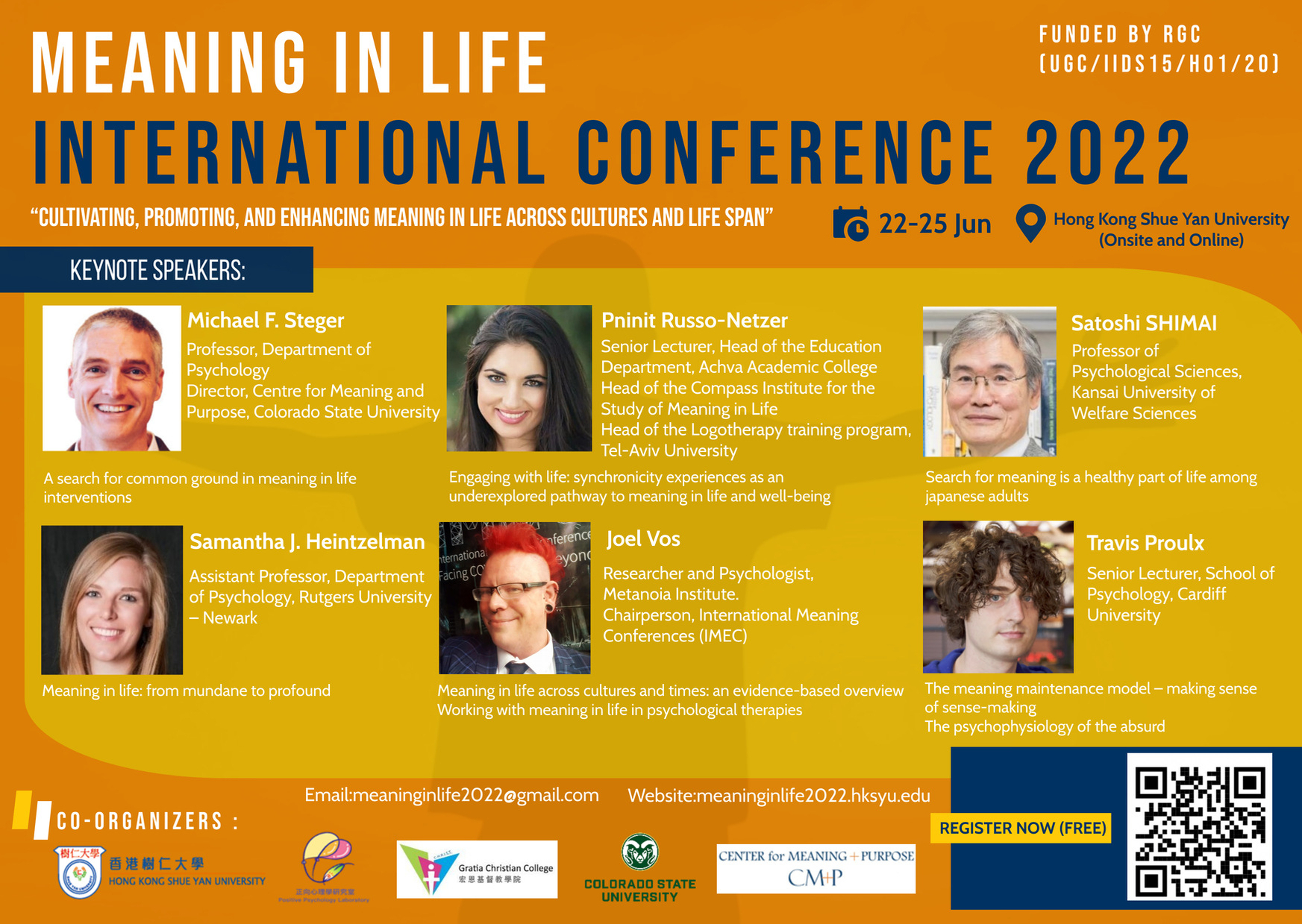 ********************************************************************
Research Office | 研究處

Gratia Christian College | 宏恩基督教學院